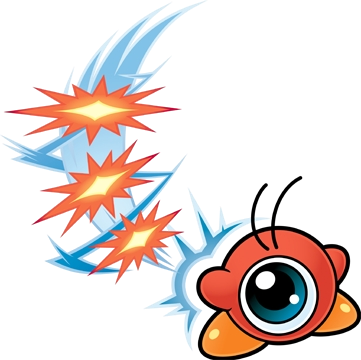 Quotes
"Do not make fun of my hair! I will use my beam powers on you! Then, you wish you haven't done so."
Info
Waddle Doo is a enemy that appears in the first Kirby video game and appear in many other games including the new Kirby video game in 2014.
In Party Ninja Comics
Waddle Doo is a friend of Bandana Dee. He is only seen using his whip move, so far.
Trivia
Waddle Doo is like Waddle Dee, but with hair and one huge eye.

His eye can be compared with Kracko.