This article is currently under construction
(Edit | Similar)
It is not complete by community standards, but you can help by adding information and images

We're in so much trouble...
— Gumball Watterson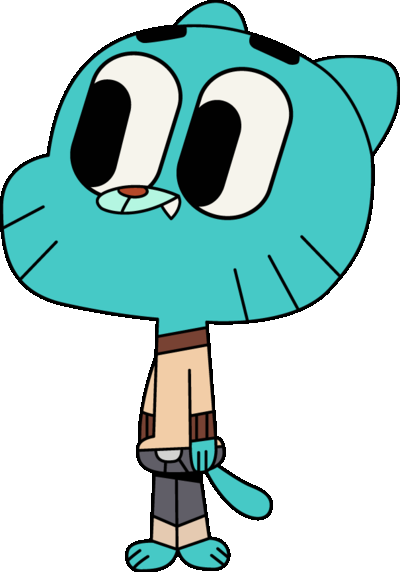 Info
Gumball Tristopher Watterson is a 12 year old cat who is the main character of the Gumball series. He haves a 10 year old adopted(uses to be a pet)brother name Darwin and and 4 year old sister name Anais. For more info, click here.
Quotes
"

Gumball here!

"

— 

Gumball
"

WHAT THE WHAT?!!

"

— 

One of Gumball's notable quotes
Fusion Fall Heroes
Description
This section is currently under construction
"His Chowder hat gives him increased health. Could that be why he's so hungry?"
— Marzipan Gumball
In Fusion Fall:Heroes
This section is currently under construction
"He's small and quick. And his area attacks can hit a whole bunch of enemies from long range"
— Description
He is available since the game started. His costumes resembles Chowder and Hex. Four Arms, one of Ben's transformations, haves a reference from the series.
Trivia
Gumball haves a crush on Penny, a peanut with antlers.
Gumball haves mistakenly kiss Darwin so far twice.
If you counting the Early Reel, Gumball have been the first one to ever spoke in the show.

If not, then you are counting his mom, Nicole.

Gumball is the only member of the Watterson family that does not have any visible eyelashes.