Can you keep a secret?
This article contains plot details about an upcoming comic, character, or game.

You can never keep up with my Yo-Yo. It's too fast for you!
— Gim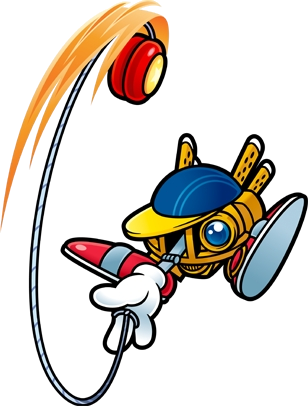 Info
Gim is a enemy from Kirby Super Star and Kirby Super Star Ultra. He is a robot, obviously.
In Party Ninja Comics
He is the one who haves the most agility in the Kill Squad.
Trivia
His feet is similar to Sonic's shoes.